If you live in Colorado then you've probably heard of Abby Sparks.  In a sea of your traditional jewelry store fronts, Abby has created a niche in the business by offering highly customizable engagement rings and jewelry.  There are no collections or line sheets in her by-appointment-only showroom in the Highlands area of Denver!   With Colorado being the second fastest growing state in the U.S and 100,000+ people moving here in the past year, Sparks caters to individuals who wishes to stand above the crowd.  Sparks creates handmade and ethically-sourced pieces to suit her clients' budget and taste, one piece at a time.
Sparks came from the world of finance and consulting and started her unique jewelry business in 2015.  This Oklahoma native proves that it takes more than talent and tenure to make it in this industry!
On February 22nd, I had the privilege to speak with Abby during my Meet The Designer event with WJA Colorado.  Below are some business advice from Abby for new and emerging designers.
You won't know what you're doing when you first start…but you will figure it out

You should talk about money

Take risks and hire people

Having a team is huge

Take a business lens

Find what you are good at and own it

Research the market

Get help from people who have done it

Take advantage of friends and family's support

Not everyone is going to be the right fit for your business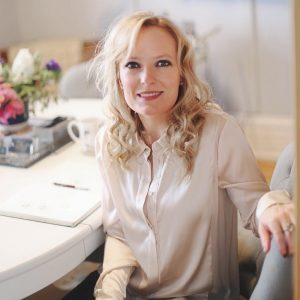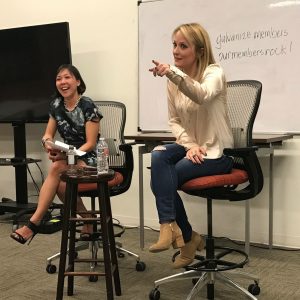 Write more and discover Abby's work here: